Friday 16 October, 2020 |
---
How to Plan Your Wedding Planning,Checklists and Budgets(Ultimate Guide )
by admin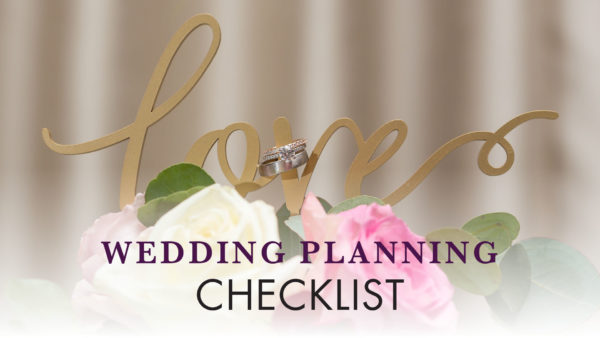 How to Plan Your Wedding Planning, Checklists and Budgets
Let's break down now;
1).Wedding Planning
2).Wedding Checklist
3).Wedding Budget
1).Wedding Planning
1.Guests: When you are in the early stages of planning your wedding, you will not have an exact tally of how many guests are coming.
This means that you will not be able to know precisely how many reception tables are needed until much closer to the actual wedding day.
2.Centerpieces; When booking your florist, always sign a contract for the minimum number of centerpieces that you will need, rather than the maximum.
This is because it may be impossible to cut the number of floral arrangements back once you have signed a contract, and the result can be that you pay for more centerpieces than you end up needing.
It is easier to add a few centerpieces to your order (with a reasonable lead time of course) than try to take them off your bill.

3.Reception: Many people operate under the assumption that a buffet reception is the least expensive option, but this is not always true.
Good caterers know that there is a lot of waste at a buffet dinner, and will plan accordingly to have enough food.
So what you save on servers as compared to a seated reception, you may well spend on the additional food supplies.
Couples who are really looking for ways to trim the costs of their reception might find that a brunch reception, whether plated or buffet style, is more cost-effective than a buffet dinner.

4.Music: The music at the reception will really help to set the tone for the party. When hiring a d.j., a lot of couples rely on a booking agent to pair them with a d.j., rather than going to see them in person.
This can be a big mistake. While you do not have to worry about the quality of their music as you would with a live band, you definitely need to be concerned about the quality of the d.j.'s sound system.
Everyone has been to a wedding where the speakers sound scratchy or the music is blasted so loudly that it practically rattles their wedding jewelry right off.
Industry insiders always recommend seeing a d.j. in person before signing a contract.

5.Wedding favors: Renting a white limousine often costs more than renting a black one. Little trinkets packaged and sold as wedding favors may be more expensive than similar items which are not marketed to brides.
6.Wedding dress: A party dress may cost but a woman dress of constant quality. It will pay to buy around for merchandise and services for your wedding that isn't specifically for weddings whenever attainable.

Planning your wedding should be fun and exciting. Brides who are uninformed, though, can find themselves overpaying or not getting what they expected from vendors.
When you know all the insider tips, it can make it much easier to plan your special day with confidence.
Here you will get 15 Amazing Wedding Planning Tips.
1. Manufacture and design your own wedding dress could save you thousands of dollars.

2. Designing your own wedding favors by using colorful votive candles with votive holders.

3. Go to bulk stores like Costco or Sam's to get many different types of finger foods or to set up buffet style eating.

4. Using a friends or family member's vintage car for the ride to and from the wedding.

5. Use an old barn or large field next to the river or close to the beach for the wedding reception.

6. Find a local band to play music at your wedding reception.

7. Place disposable indoor /outdoor camera at each table and have people take pictures though the night.

8. Find a wedding photographer that does both photo and video all in one package.

9. Find all your wedding decorations at discount stores like dollar generals or bulk warehouse.

10. Print and design your own wedding invitations on your computer.

11.You can possibly save money for your wedding by having a friend bake your wedding cake.

12.The same can go for the flowers, maybe some family members would be willing to put flower arrangements together.

13.Wedding favors can become expensive, again look into making your own simple favors using candles, guest soaps, miniature photo frames or even a simple fragrant flower or herb.
Lavender in a small vase tied with a corresponding colored ribbon, is a great wedding favor.

14.You can find cheap clutch purse on luxurysmallbag.com,where you will hundred of style designer handbags for any occasion.

15.About cheap bridal headpiece,You will find good quality at cosyjewelry.com,here also many fashion bridal hair combs,hairpin and wedding jewelry

2).About Wedding checklist

Your wedding checklist needs to include other important details such as, choosing who will be in the wedding party and ordering the invitations.
You need to pick out a wedding gown, the wedding attendant's dresses and the attire for the groom and groomsmen.
And of course, the all-important wedding rings.
On your wedding checklist be sure to put reminders for details that will be happening closer to the date.
Like ordering your wedding cake, flowers, sending out the invitations and final fittings for everyone's wedding attire.
You also need a reminder to place a wedding announcement in your local paper.

There are other many other things that need to be on your wedding list such as, deciding on music for the wedding, a guest book, printed napkins, thank you cards, wedding favors, decorations and limo service.

About a month to six weeks before your big day you should go over your wedding checklist to make absolutely sure you haven't forgotten anything.

One of the best ways that you can get organized is by creating a wedding checklist. Here show important do and don't do
Do Set a Date
When you make your wedding checklist it is important that you spend time doing it.
If you go about things quickly or haphazardly then you can miss out on some very important details.
Before you get started with your checklist, do make it a point that you have to set a date for the wedding first.

Don't Skip Setting Dates
It's really very important that you set days. What does this have to do with your checklist?
Simple setting a date beforehand will allow you to prioritize and arrange the items on your checklist by importance.
There are some things which need to be done ahead and some things can be done later.
A date will help you know which items to put first on your checklist.

Do Pick Out a Notebook or Journal to Use
Just because we say checklist does not mean that you have to limit yourself to a piece of paper.
Be fun and creative; making your wedding checklist a part of your wedding mementos.
It is ideal to use a journal or notebook since it will have all your checklists in one place.
You can pick something with divisions for making separate lists.
Take the time to decorate your checklist so it become something you look forward to seeing and using.

Don't Use Just a Single List
A single list that is miles long can be very exhausting to look at, not to mention hard to use.
When making your wedding checklist so to it that you make use of several smaller checklists; breakdown your list into several categories to help you figure things out.
You can have a list for the reception, for the church, for wedding decorations etc.
This will make things much easier to handle not to mention that it does not overwhelm you; when you look at it since you will feel the difference of what you've accomplished as you finish your small lists.

Do Take the Time to Look at Other Checklists

There is no harm in checking out other checklists that you can find online or from friends. By taking the time to check other lists you can be sure that you won't miss out on anything on your own list.
If you want you can even ask friends, your mother or sisters who've been married to go through your list. You'll be amazed at what you can learn from their experiences.

Your wedding checklist will be your ultimate guide to having your dream theme wedding, even if you're on a tight budget. So be sure that you have your checklist ready!

4).How to save money your wedding accessories;

A party dress may cost but a woman dress of constant quality.
It will pay to buy around for merchandise and services for your wedding that isn't specifically for weddings whenever attainable.


conclusion:Remember, it's your wedding and it must be as perfect as it can be. Therefore don't miss on anything.
Plan every moment with the help of a checklist and it is sure to make your wedding memorable for you.
---
---
---
---
---
Other news for Friday 16 October, 2020
---
View all news for Friday 16 October, 2020 on one page
---
---
---
News for Thursday 15 October, 2020
---
View all news for Thursday 15 October, 2020 on one page
---
---
---
Recent News
---
---
---