Friday 30 August, 2019 |
---
8 Useful Tips for Your Wedding Decoration Ideas (Infographic)
by admin
Photo from yeslip
Wedding decoration ideas best flourish in themed weddings. Just as the focus is the key to succeeding in any area in life, providing a theme for a wedding gives party planner the focus needed in executing unique wedding ideas.
Some stylish wedding decoration ideas that one can use to wow the guests are listed below:
1. Love is in the eyes!
2. Be One with Nature!
3. Sweeten Up with a Bottle of Wine
4.Books of Love
5.Inside from the Outside
6. Lighten up your Wedding Guests' Day!
7.Outdoor
8.Shower decoration your gift for guest.

1. Love is in the eyes!
Obviously, in any wedding celebration, love is in the air! Why not add something different by visually showing the love that you and your future spouse share?
A structure with different frames with photos of you and your fiancée as well as other couples that inspired you and your fiancée is not only one of the most unique wedding decorations that you can use, it also serves as a tool to deliver a romantic message to your guests.
2. Be One with Nature!
Mother Nature has got a lot of inspirations for you to use on your wedding day.
You can even have an outdoor and indoor wedding at the same time by using natural objects such as leaves, stones, twigs and pine cones to add organic and natural beauty to your reception decorations.
3. Sweeten Up with a Bottle of Wine
Wine bottles are great and unique wedding decorations that can create an interesting focal ambiance at your wedding reception.
It is even nicer if you can use your wine bottle as a lamp by using candle oil and a wick.
4.Books of Love
An intricate pile of books can work in many different ways. You may choose books with antique and leather bounds for a more sophisticated look or if you like to use that fun approach, you can use tacky romance novels.
This idea even works for themed weddings. If you are having a beach themed wedding, you can go for maritime classics like Little Mermaid and Moby Dick.
5.Inside from the Outside
Give your guests the tasks of looking in the inside from the outside. You may use holograms or even glass vases with something inside.
Aquariums with your favorite fishers are also unique wedding decorations for a unique wedding that you wish to have.
6. Lighten up your Wedding Guests' Day!
Who would not fall in love with floating candles brightly lit up in a shallow bowl and perfectly placed on tabletops? This will surely add an elegant ambiance to your wedding.
It is also a wonderful idea if you could arrange candles in different levels on tiles or mirrors mosaic. Make them more beautiful by surrounding them with flower petals or seashells.
7.Religious.
It is always lovely to observe your own religious traditions and remember your parents are probably the best for advice here.
But keep the decorations simple, white flowers and ribbons or whatever color is most appropriate. (Red for Indian weddings)
7.Outdoor
This can give you great wedding decoration ideas if you love the outdoors.
Why not have your reception in the afternoon in a garden? Tie candles hanging low from trees if it's your garden plant things that will flower at that time, if it's not your garden, buy pot plants to place around to brighten it up.
You'll need a backup rain plan though. Also have a little couple, hiking or fishing as the cake topper.
8.Shower decoration your gift for guest.
When it comes to bridal shower gifts, the first few that comes in your mind are kitchenwares for the bride-to-be and wedding jewelry and leather handbags for the bridesmaids.
A bridal shower is thrown not only to provide a fun and enjoyable moment for the bride-to-be before she'll get married, but it is also a perfect time for the bride to present her gift of appreciation to her bridesmaids.
Bridesmaids gifts such jewelry gifts, small clutch purse, compact mirrors and party shirts are few of the most popular gift suggestions for your bridesmaids.

So what if you will shy away from the traditional if this is the only way to really make a difference in your wedding.
You may not be an expert in floral arrangements or a professional wedding designer but this doesn't mean that you can have a wedding decoration that really wows.
Again, think outside the box and you will certainly have a lot of unique wedding decorations ideas that you can choose from to make that dream wedding of yours come true!
The best wedding decorations as following infographic;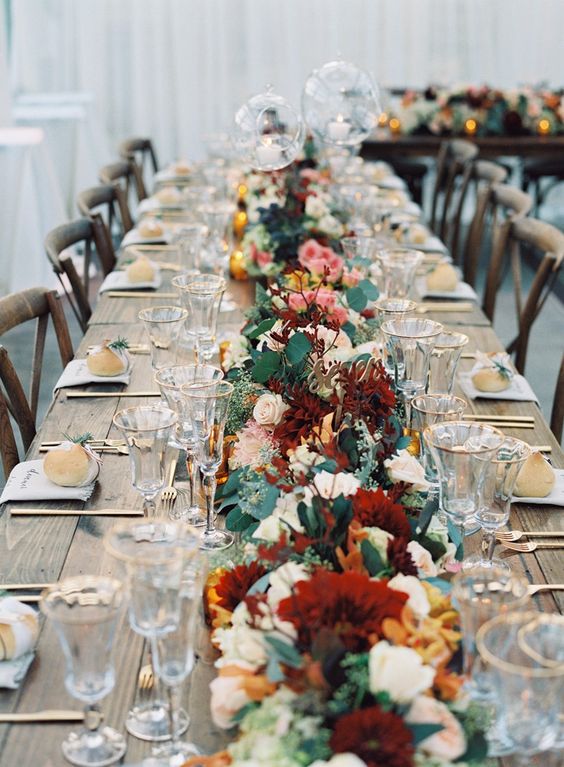 There you have it, ways to spruce up the wedding reception atmosphere without having to suffer from outrageously high wedding decoration costs.
Use these wedding decorations ideas, as well as the many others that are available, and you won't have any trouble with your wedding decor goals.
Conclusion: Depending on how you wish to decorate, you will find that craft stores, online merchants, and discount retailers are helpful and great sources of ideas and savings.

Ask your family and friends to pitch in and help you. It will be fun for all and make them feel a very special part of your wedding day.
There are many inexpensive wedding decorating ideas that you can use to make your wedding day gorgeous.
The money you save will make the time and creativity you put into it well worth it and bring smiles to the faces of guests as they appreciate the beauty of your "day of days".
---
---
---
---
---
News for Wednesday 28 August, 2019
---
View all news for Wednesday 28 August, 2019 on one page
---
---
---
Recent News
---
---
---