Wednesday 31 July, 2019 |
---
Ultimate Guide:How To Planning Unique Bridal Shower(Keep Watching)
by admin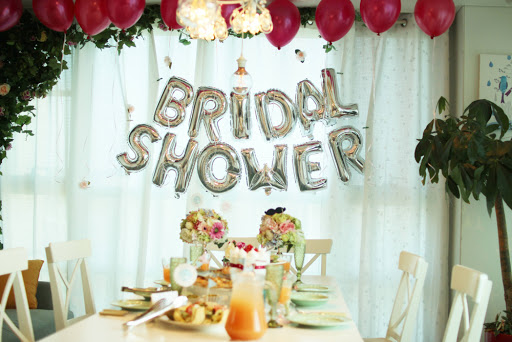 Bridal showers can be fun for everyone.
Bridal showers are part of an age-old tradition to help the bride and her soon-to-be groom get off on the right foot in marriage.
How Do Planning Unique Bridal Showers?
Let us break them down one by one;
1). Basic Planning
2). Wedding Budget
3). Location
4). Invitations
5). Wedding Decorations
6). Having the Food Prepared
7). Games
8). Wedding Favors
9). Wedding Gifts
1). Basic Planning
To take some stress off of the people involved in planning the wedding party, you may choose a location that caters and has beverages available for the guests.
If you are working with a group of several women, try to limit the planning to one meeting where you can choose them, and then decide who will do each of the essential planning steps like as obtaining the guest list and sending the invitations, accepting the invitation responses,
choosing a location, creating centerpieces, buying favors, arranging for the games, selecting the menu, or buying gifts.
Choosing a theme ensures that everyone is on the same page. Give each member of the group a budget and set them loose. If you are planning the party on your own, make a list and do just one thing at a time.
2). Wedding Budget
consideration is the budget. Planning a bridal shower doesn't have to be extravagant. You don't need to break your bank over minor details.
There are some areas where you can trim down the cost of the shower to accommodate other essential things.
You can make your shower supplies with DIY kits. Or, instead of hiring a caterer, why not gather other friends and cook a homemade menu for the party? Just get creative.
3). Wedding Theme
A Bridal-shower theme is a way of designing a party around a particular subject, time in history, or part of the world.
Once you have chosen a theme, the rest of the shower planning becomes easier because invitations, decorations, and favors can all be coordinated to fit the theme.
Whether the bridal shower theme is part of the wedding or a unique event that the bride's friends put together creates inspiration and a more magical environment.
The most popular are kitchen showers, exotic locales, the bride's favorite pastime, using her heritage, planning a shower with her favorite ethnic foods, or stocking the bar.
3). location
The location is essential when having a Bridal shower. If the site is a venue of a particular size or needs reservations, make sure to get the reservations as soon as possible to ensure the shower location.

A local restaurant, the home of one hostess, or a Country Club where one hostess is a member are ideal locations.
Having the party at a restaurant or club gives you the advantage of using a highly trained expert in planning your party.
4). Invitations
Although wedding invitations have expanded to include ultra-casual to ultra-formal and everything in-between, you still need to spend more time thinking about your wedding invitations.
These invitations will represent what type of wedding you'll have and will serve as a keepsake that you will want to enjoy later.
It's essential to match the tone of your invitation, whether you want modern or traditional, colorful or black and white, to style the style of your wedding.

Overall, choosing your wedding invitations should be exciting, not stressful.
If your favorite color is red and you want red roses or tulips to be abundant, consider extending this to your invitations.
You could do something simple like a red foil liner for your envelopes, incorporate a red monogram, or be dramatic with scarlet paper and white lettering.

Whether you choose a subtle or dramatic style for your wedding invitations, as long as they reflect your personality and the tone of your wedding, you'll know you've made the right choice.
5). Wedding Decorations
Show off the theme by decorating the venue with matching bridal shower decorations.
Decorating the party may vary depending on the venue.
For example, if it is in a ballroom hall, you don't need to have too many decorations. Popular bridal shower decorations include balloons, banners, candles, and ceiling flairs.
6). Having the Food Prepared
It would be best if you decided early in the preparations whether or not you'll want to prepare the food yourself or have the bridal shower professionally catered.
Food preparation can sometimes be expensive, and many simple recipes can be created in your kitchen regardless of your culinary expertise.

If you go the DIY route, you should ideally prepare the food the night before the shower and keep it refrigerated overnight.
Have a friend or co-hostess help you bring the food to the shower site to avoid delayed arriving yourself.

When working with caterers, get a definite price estimate before committing, and pay after the food is delivered.
7). Games
Play games that can give a big smile to your guests, then provide prizes to the winners. End the party by thanking your guests by giving out bridal shower favor or any party favors available in the market, from simple, elegant to unique bridal shower favors.
8). Wedding Favors
Favors are not required, but they are a fun way to share your memories of your wedding day.
The most precious favors celebrate the bride's style and incorporate the party's theme.
Remember, your favors should be feminine, elegant, and practical.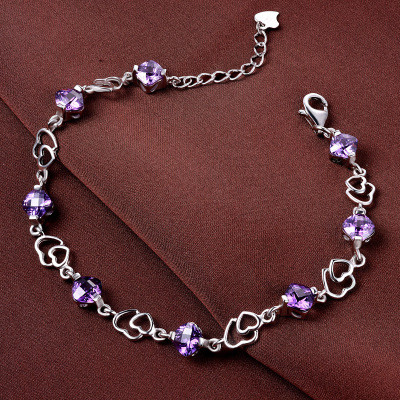 Personalized 925 Sterling Silver Love Design Charm Bracelet

Shop Now
9). Wedding Gifts
The hostesses of the luncheon or party should find the right gift for a bridal shower to show the bride how much you care.
Please choose from the bridal registry and select a gift she might not otherwise receive.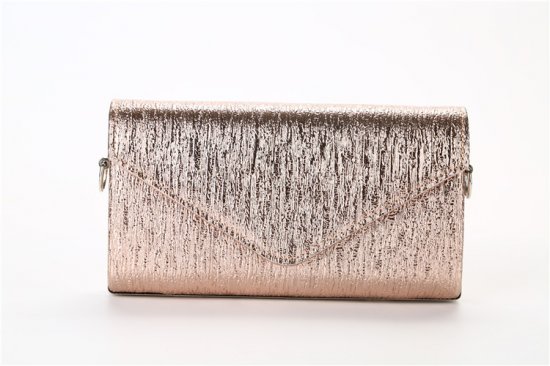 Women Elegant Evening Clutch Bags

Shop Now
The wedding gift can be personalized candles, frames, or photo albums to later add your wedding pictures to, jewelry, some part of their wedding attire, toasting flutes or mugs, clutch purse, key chains, clocks, make-up kits, sterling silver jewelry, crystal or silver vases, crystal bowls, collectibles, etc.
Conclusion; A bridal shower may be a fun approach for friends and family to celebrate her before the marriage. Whether or not it's a day repast party, a spa retreat, or a night in the city, the Bridal shower is usually a highly anticipated part of the marriage festivities.
Throwing a bridal shower is the perfect way to show the bride how much you care and is an excellent opportunity to create wonderful, long-lasting memories with friends and family.
Read More: Ultimate Guide For Bridal Shower Ideas(Collection Now)
---
---
---
---
---
News for Sunday 28 July, 2019
---
View all news for Sunday 28 July, 2019 on one page
---
---
---
Recent News
---
---
---