Thursday 19 May, 2022 |
---
What Kind of Clutch Purse Worth To Have for 2022(Worth Collection)
by admin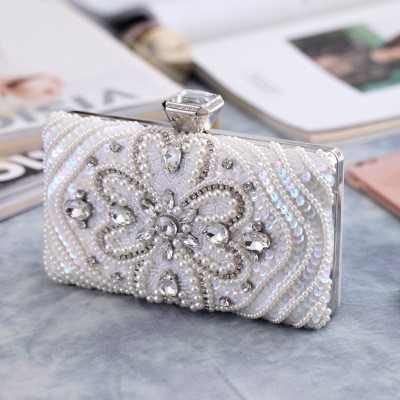 There are many options for purses on the market today. For example, you can choose a bag for style, comfort, size, and practical reasons.
Today, one of the most popular purse styles is a tote bag purse, an oversized purse with large handles for carrying.
This oversized bag gives you plenty of room to store the essentials, including multiple pockets to conceal your phone for easy access.
You can use the large straps to carry on your shoulder, your forearm, and even your hand along your side.
With so many styles to choose from, most women need more space in their closets for storing these purses. However, there are many options to create storage in your closet for your bags, including hooks, hangers, etc.
Storing your purses in an organized way will keep your closet neat and keep your bags from getting damaged so you can utilize them.
But What Kind of Clutch Purse Worth Have in 2021
Buying the right purse for your outfits is essential. You will need to think about the size of the required bag, color, and style.
Most women use a little clutch purse when they attend upscale dinners or events, not to carry a big bulky bag that will overwhelm their outfits.
With everyday outfits such as jeans and a blouse, you can use those big bulky purses such as a tote bag purse.
This will give you ample storage for the day and create a focal point for your outfit.
Here show you 2021 designer purses for any occasion;
Design purses-With designer handbags emerging on almost all the racks of lifestyle stores and online shops; women now don't have to settle for anything ordinary. Instead, they can pick designer handbags for all occasions.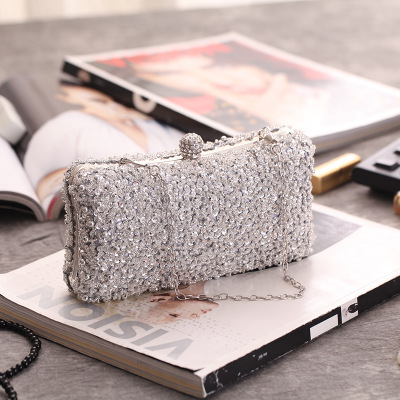 photo from luxurysmallbag
So whether it is a social party or a corporate get-together that you have to attend, make sure that the handbag you are carrying is in sync with the outfit. The gaudier, the better, as the simplicity of your dress can be highly complimented by a designer handbag.
Leather purse-Leather purses offer a classy look, and you can use these bags on informal and casual occasions. For example, you can find such bags in colorful leather such as black, brown, pink, etc. Since leather is a durable material, these bags can last for a lifetime.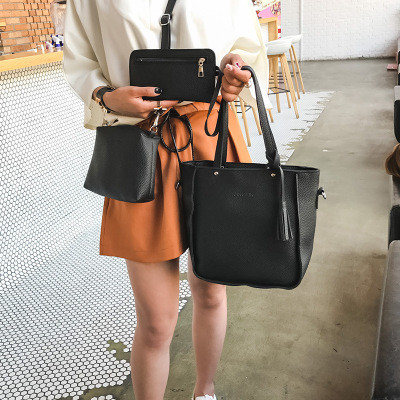 photo from luxurysmallbag
However, it would help if you bought such bags from a reputed merchant who sells genuine leather purses. It would help if you took proper care of these bags at regular intervals to keep their quality and texture in good condition.
Clutch purses are widely used for evening parties. These bags offer limited space to carry the personal belongings you need on an evening out. However, since the size of these bags is somewhat small, you can comfortably have them in your hand.
There are numerous styles of metallic clutches used to decorate these bags. For example, you can find bags designed with golden and silver shaded grips.
Evening Clutch Bags - These bags complement your evening gown, which is meant to be worn for formal dinner or special occasions. These bags are available in various styles and can be clutched in hand or hanged around the shoulder with chains or straps.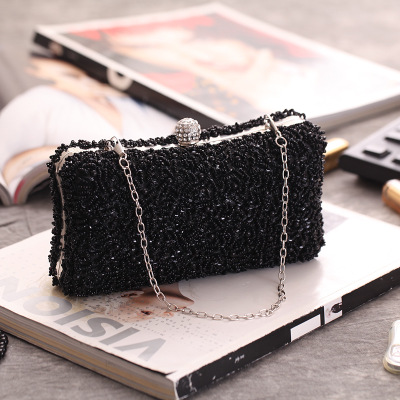 photo from luxurysmallbag
Adding a detachable strap to the purse will undoubtedly add versatility to it. Keeping things safe and secure may feature a magnetic snap or a zip closure on top or both.
Beaded Clutch Bags - These bags have been in vogue for a long and are available in trendy patterns, designs, and vibrant color shades. These personalized items are considered a style statement that reflects the user's personality and is perfect for wearing for different occasions and functions.
Some of the manufacturers are also providing customized beaded bags according to the requirements and personal preferences of the customers. For example, bridal clutch bags worn by brides are the best example of a beads bag that matches the color of the brides' dress.
When you visit a quality bag merchant, you will find both contemporary and vintage designs. Since quality merchants provide guarantees on their goods, you can be assured of buying genuine products.
Clutches for daily wear - Clutches are also getting famous for day wear. Daily office wears or any formal event; young girls prefer small bags that can carry the necessity.
You can easily fit items like your comb, brush, lipstick, and keys. Designer handbag colors black, browns, and maroons are the hot favorites for office wear and formal events.

Best clutches for the wedding - An ideal bag is for a formal event such as a wedding party, official party, festivals like Diwali, Eid, and get-togethers cocktail party or ball clutch. The most important thing is to select a grip that should match your outfit. It should go well with your lehenga or salwar kameez.
Many varieties of designer bags are available in the market. Different kinds of fabric can occur, such as velvet, satin, leather, etc. Colors like golden, silver and metallic are trendy for weddings and formal events. Clutches are embedded with pearls, sequences, and beads for the wedding to make it look richer.

Clutches for the party - If you plan to show off your moves clutch is the ideal bag as you can tug it under your arm while a wristlet frees. In selecting 16 clutch bags for an evening party or disco, one should care about certain things. It should be less expensive and a little flashy.
Clutches embedded with glitters and sequence work is ideal for the occasion. Base colors clutch like silver golden, black and red can be used with multiple outfits.
One can experiment with the colors; turquoise burgundy, wine, and yellow are favorites for the party.
---
---
---
---
---
Other news for Thursday 19 May, 2022
---
View all news for Thursday 19 May, 2022 on one page
---
---
---
News for Wednesday 18 May, 2022
---
View all news for Wednesday 18 May, 2022 on one page
---
---
---
Recent News
---
---
---