Tuesday 01 October, 2019 |
---
How to Quickly Planning Wedding Programs(Collection Now)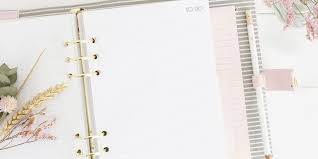 Innovative additions to your wedding ceremony, programs provide helpful information to help your guests follow the proceedings, and they also make nice mementos from your big day.


Ceremony programs can be as simple as a homemade one-page leaflet or as elaborate as a custom-ordered bound booklet.


Arrange them in a basket at the ceremony entrance, or ask a close friend or family member not already a part of the wedding party to hand them to guests upon arrival.
Let's drive in one by one.

1)Wedding Programs that Make a Statement
You want to make sure that every detail is perfect. Your wedding program is one of those tiny details that can lend a special touch to your event.
Although the program's primary function is to explain certain aspects of the ceremony, it also sets the tone for your wedding.
Here Show You Wedding programs typically contain three parts:

Introduction - The ceremony program introduction summarizes the basics; full names of the bride and groom, wedding date, and location.


Ceremony Proceedings - The ceremony description serves as a step-by-step guideline of the service, from processional to recessional.
Elaborate on any particular customs or traditions that will take place, and list any special readings and poems.


The Wedding Party and other VIPs - The last section lists the wedding party and their relation to the couple (i.e., Mother of the Bride, Best Man, etc.).
Don't forget to include your officiant and ceremony musicians in this section.


Other items you may include in the wedding program: a thank-you to both sets of parents or all the guests, memorials of deceased loved ones. Such as preparing the fashion wedding jewelry for bridesmaids, chocolate, small clutch purse, lingerie, makeup, etc.
What NOT to Include
A biography of the bride, groom, or attendants - the program is not a forum for personal profiles.

Many wedding gifts are presented to the couple after their wedding by friends who could not attend.
The wedding program can be sent to those who respond "unable to attend," which gives them an opportunity for ideas about gifts!


There is so much planning into a meaningful ceremony that will represent your emotions about the special wedding day.
Reduce the chaos by organizing the wedding from the beginning; create wedding programs!
Advertisements for wedding vendors. One word - TACKY.


2)How to Design Wedding Programs Trends & Ideas
Ceremony programs provide an excellent opportunity to customize your wedding ceremony and tie in a particular theme or design element from your wedding.

Here are some fun ideas:

Center your ceremony program on the color, theme, and season of your wedding.
A clever and classy way to keep your guests informed and cool at the same time during the summertime is to have your ceremony programs made into fans.
Have them shaped into a heart, flower, or seashell to reflect a theme.
For an outdoor wedding ceremony, find something fun to weigh down the programs on the seats, like a beautiful stone or piece of beach glass.
Place programs in a beach basket at the entryway of your oceanfront wedding ceremony.
Have your program become an ornament for a winter wedding, or attach the trim to the binding.
Use warm colors for a fall wedding and feature a colorful leaf pattern in the background.
Tell the story of how the two of you met or about the proposal, and include pictures from when you were dating.

When introducing your wedding party, describe their role in your relationship.
Such as being the one who introduced the two of you or someone supportive while you tried to maintain a long-distance relationship.
This is the perfect opportunity to share details of the journey that led up until your special day, but it allows your guests to feel more connected with you and the other guests.


Create a wedding program for the reception as well! Here you can outline the father-daughter dance, special toasts, or meal details, and your guests will feel more included throughout the entire event.

3)Wedding Programs Ideas for All Season
Winter Ideas for Wedding Programs
The time of year during which you get married can play a large part in determining the design and layout of your wedding programs.


If you have a wedding program, you might create a program booklet bound in white faux fur.
Or, use the traditional single-sheet program and attach a silver-studded snowflake to the top.


Another idea is to create an ice-blue program and cover the top sheet with a piece of vellum that is opaque and reads "Welcome to our Warm Winter Wedding."


Spring Ideas for Wedding Programs
Spring is a fun and colorful time filled with blooming flowers. Therefore, spring wedding programs should reflect that same spirit.


You might consider creating a two-fold program with a cover the same color as your wedding colors.
Then engrave or emboss a bouquet of white blooms on the cover.


Or, create a booklet, wrap it in chiffon ribbon, and place a snap on it to keep it secure. If you want to keep it simple yet romantic, create a vertical program and put it on your guests' chairs.


Place a stone engraved with Love, Forever, or Joy on top of the program to keep it in place.


Summer Ideas for Wedding Programs
Summer brings with it thoughts of sunshine and splashing at the beach. To play upon this natural theme, you might create wedding programs bound with a string of seashells.
Or, make fan-shaped programs that include all the colors of sunset when they are opened.


If you will lay your programs on your guests' chairs, hold them down with a package of sparklers.
This can be gorgeous if you are having an outdoor wedding and all of your guests light the sprinklers at the end of the ceremony.


Fall Ideas for Wedding Programs
In the fall, your wedding programs could include a leaf design. Or, create a small booklet with a mocha or cocoa-colored cover and bind it with twine.
Finish the look off with an attached acorn covered in gold glitter.


Another attractive option is a gold or yellow program with a velum overlay topped with a chocolate-brown velvet ribbon.

4)Now How to Personalize Your Program
If you want a simple program, you can stop now. For those who wish to include a little more of their personality in their booklets, have pictures of the happy couple or everyone in the wedding party or stories of the engagement.
Perhaps you have a poem that will be recited during the service that you would like to include in the program.
If you don't want to add information, you can be creative in the format itself.
Roll the program up and tie it with raffia or ribbon like a scroll or design it like the latest 'Playbill'.
Whatever you decide, have fun, and remember that this is something you will treasure for a lifetime.
5)Presentation
How you present your program to your guests is another detail that is up to your discretion.
If you want to keep things simple, you can have baskets or trays of programs available at the entranceway to the chapel or have one placed on each chair.
Your ushers will be seating your guests and can provide them with a program as well.
However you decide to disperse the programs, you should make sure there are enough for everyone and that they are readily accessible.
6)Conclusion;
These unique wedding programs will assure you that they will do a great job in helping you handle your wedding day without flaws.
Still, have second thoughts about doing it yourself?
You can see for yourself by observing weddings with beautifully designed programs.
We won't regret it, and one day we'll be looking back at the days when we were wondering because now we have the answer!
---
by admin
---
---
---
---
News for Sunday 22 September, 2019
---
View all news for Sunday 22 September, 2019 on one page
---
---
---
Recent News
---
---
---