Details
Removable hidden-clasp chain for your choice to take it in hand or on the shoulder

Material:PU

Kissing clasp lock to keep your bag closed and items safe

Suitable for weddings bridal, parties, prom, night out, shopping, dinner and other formal occasions and so on.
Buy one get one free scraf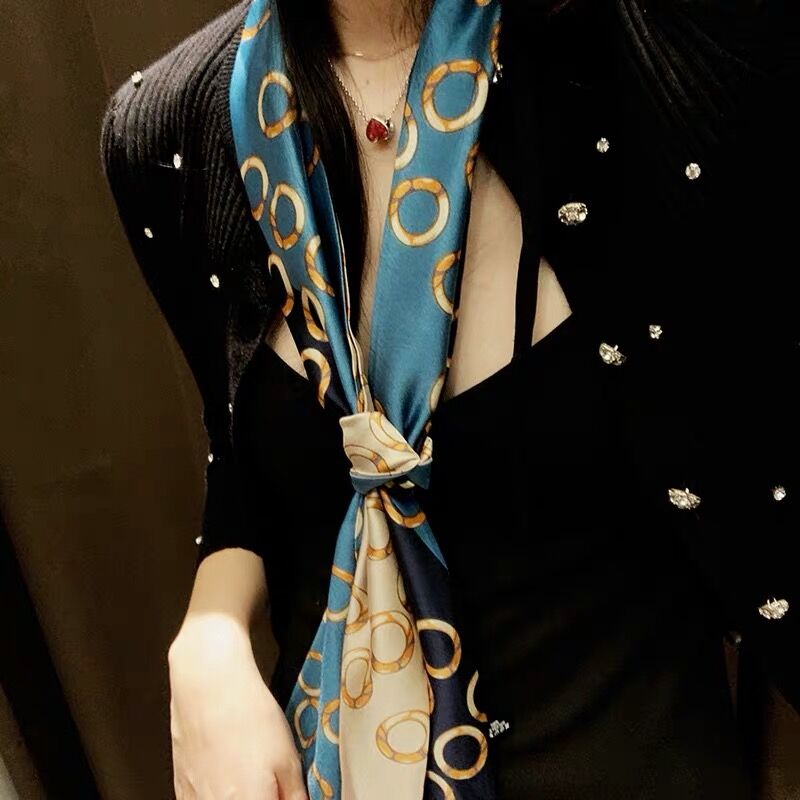 Tags
Reviews
---
Displaying 1 to 20 (of 23 reviews)
The package arrived very quickly. It is well made and has nice pockets and lining inside.
Melissa Leach.
05/29/2018
Lovely evening bag which is perfect for my daughter's wedding. Especially chose this one because it's large enough to hold my iPhone 7 Plus phone. Perfect for a dressy occasion. Very classy looking with the pretty pearls. Just what I was looking for!...
Omg got sooooo many compliments when I carry this bag, even on vacation to Florida by strangers. It's quickly become on of favorite bags!! Love! Love! Love
his is an absolutely stunning clutch at an awesome price! I love the elegance created by the gathered material and band of clear gems that shine attractively. There is a chain attached which you can use to carry the clutch like a purse, or you can remove the chain if desired. It is very roomy and can hold a phone, keys, money, chapstick, and many other smaller items!...
Lana N. Mcletchie.
05/21/2018
could go on and on about this cluch. Its exquisite!!!! So beautiful....i love the flower details and the fabric is a winner. It comes with a short gold chain strap and a long chain strap or can be carried as a clutch...
I love this beautiful evening clutch. It is elegant looking and it is great for weddings and formal events. I am going to buy another one for my friend because she loved it so much.
Very nice clutch. It will hold my iPhone 7 Plus along with other necessary items you would need on an evening out.
Charlotte Salluce.
05/19/2018
Absolutely love it. Very high end looking without the high end price. Roomy also
Alisha Hoover.
05/19/2018
This clutch is absolutely beautiful! Besides being beautiful it is roomy enough fo my keys, cell phone and other must have items. I am sure I will use it again and again!
This was a cute little bag. The bling wasn't that blingy but it worked for the occasion. Nice and inexpensive.
I love this bag!! Bought it for a trip to nyc and it's perfect. Small, classy and fits in your hand. Highly recommend.
Larissa Shirley.
05/18/2018
This bag is really petty and can be carried as a clutch if you don't want to use the chain shoulder strap. If you have any problems with the bag, the seller is very quick to fix the problem.
I bought this 2 days before a wedding I was invited to and it arrived on time and matched my dress beautifully!
JoAnn LaVerdure.
05/06/2018
Pretty purse for my upcoming wedding. Nice size to fit cell phone, wallet and a few other things. For the price I was very surprised how nice it was!
This was very cute, got it for my daughters prom. It was a perfect match for her red dress. It's easy to hold and can fit a phone and wallet.
Yanira L. Rivas
01/10/2018
They look great. Elegant and cute. I just hope my bridesmaids and the groomsmaid like them. Got them to go with navy blue dresses as part of their bridesmaids gifts. Groomsmen are wearing light grey as well as the groomsmaid. Was thinking of getting her a different color but I think this one will work....
Exactly what I was looking for! You can't beat the price. I wanted something simple/beautiful to use for my wedding and I'm on a budget.
kerryann stone
01/08/2018
Price is right ! Perfect for casual or semi-formal occasion!
I love my clutch. Great quality!!
This is awesome. Absolutely what i expected.. Nice
Displaying 1 to 20 (of 23 reviews)